ePlatform
ePlatform by Wheelers has arrived at Thornleigh!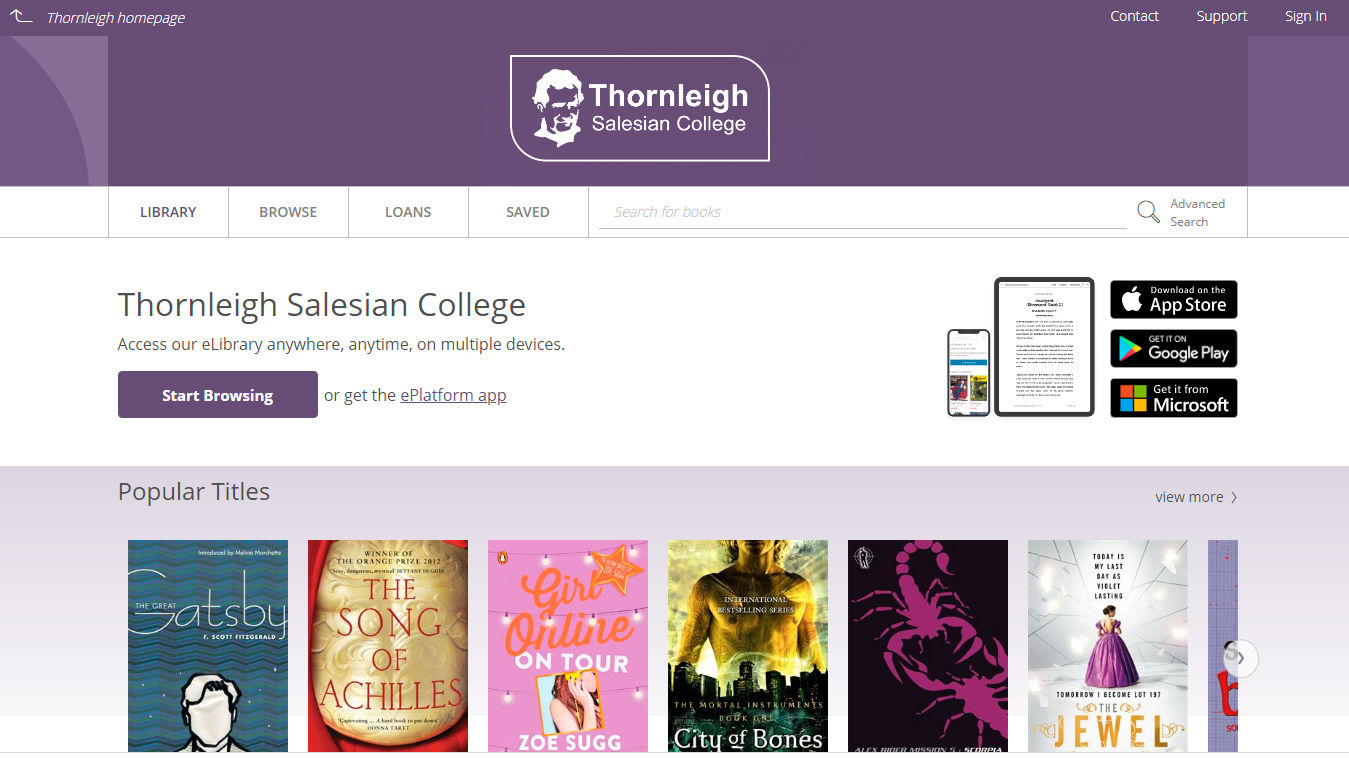 ePlatform is a library lending system designed to make the borrowing and reading of eBooks as well as the listening of Audiobooks simple and enjoyable.
Through ePlatform your son or daughter is able to browse for, borrow and read eBooks and Audiobooks anywhere, anytime, on multiple devices.
The website link is: ePlatform and your son/daughter can log on with their school username and password. Alternatively, he/she can download the ePlatform App.