Teaching & Learning
Continued Professional Development and Learning
All teachers at Thornleigh Salesian College engage in a well-structured CPDL programme. This improves our teaching and learning practices which contributes to students being able to learn what we need them to learn.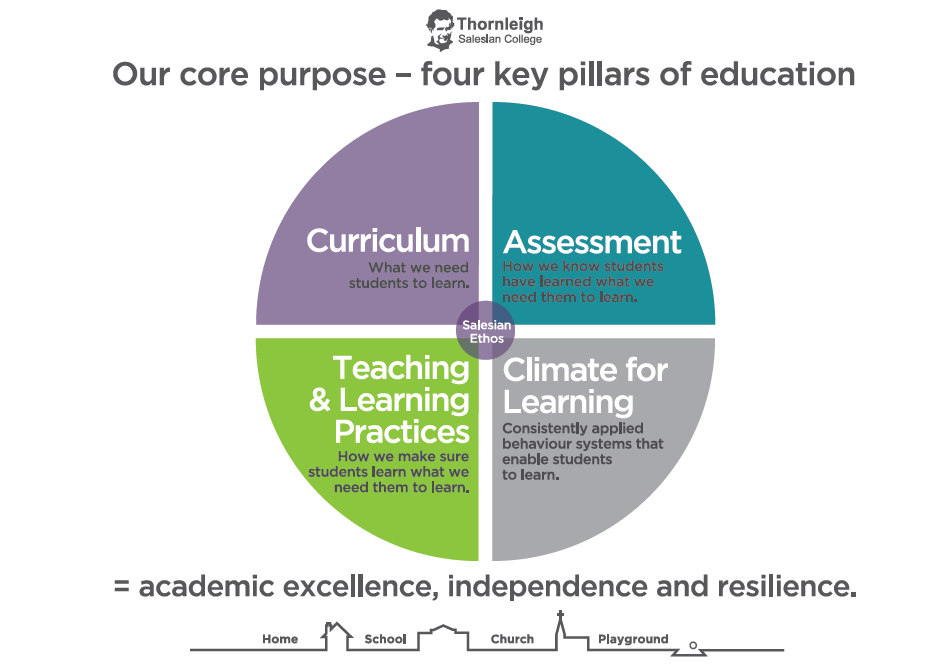 This year, the four professional development priorities for the school are:
Care, welfare, safety and security
Assessment for learning
Challenge in the classroom – teaching to the top
Literacy – reading and robust vocabulary instruction
Teachers have received training in each of the four areas during INSET/Twilight throughout the year. After the training, teachers have devised a professional enquiry question focussed on one of the four CPDL priorities. They have identified a barrier to learning and are responding by using a resource, strategy or intervention from the menu of ideas shared with them during training sessions. Teachers will share their experiences of using their resources/strategies/interventions at an exposition in the Summer Term. Effective practice will be identified and shared across the school.
We also invest in developing leadership capacity at all levels across the school. We are delighted that a number of staff are involved in additional CPDL through:
Ambition Leadership Middle Leadership Development Programme.
National Professional Qualification for Senior Leadership
Catholic Leadership Programme
Specialist Leaders of Education
Our NQT's also benefit from a bespoke CPDL programme that runs every Thursday after school.
Staff also benefit from additional CPDL from external organisations:
The PTI
Expansive Education Network (eedNET)
Various exam board moderators/markers