Teaching & Learning
All teachers at Thornleigh Salesian College continue their professional development in a well-structured programme; Workshop Wednesday's. This programme operates every Wednesday, 15:20pm - 16:30pm.
Each workshop is encapsulated by our Catholic Salesian ethos and sets out to improve student inclusion and achievement. They are focussed on one of our core pillars;
Curriculum
Assessment, Marking, Feedback and Therapy
Teaching Techniques
Climate for Learning
The programme also includes department development time, during which subject leaders design subject specific professional development opportunities.
This year, the professional development priorities for the school are:
Planning curriculum so that students can master essential subject knowledge
Sharing clear learning goals and organising retrieval practice
Disciplinary reading
Independent practice
Developing trauma informed practice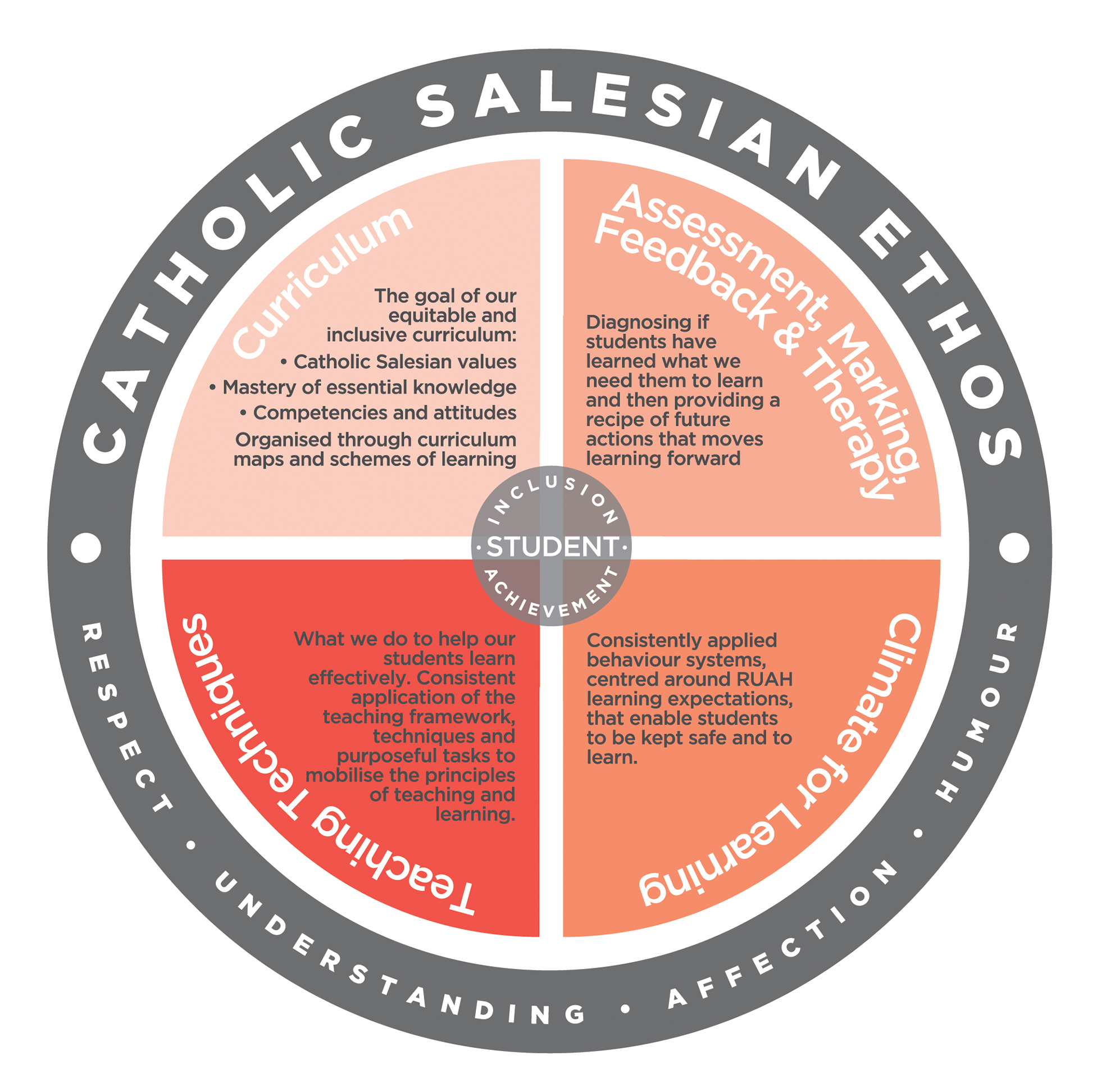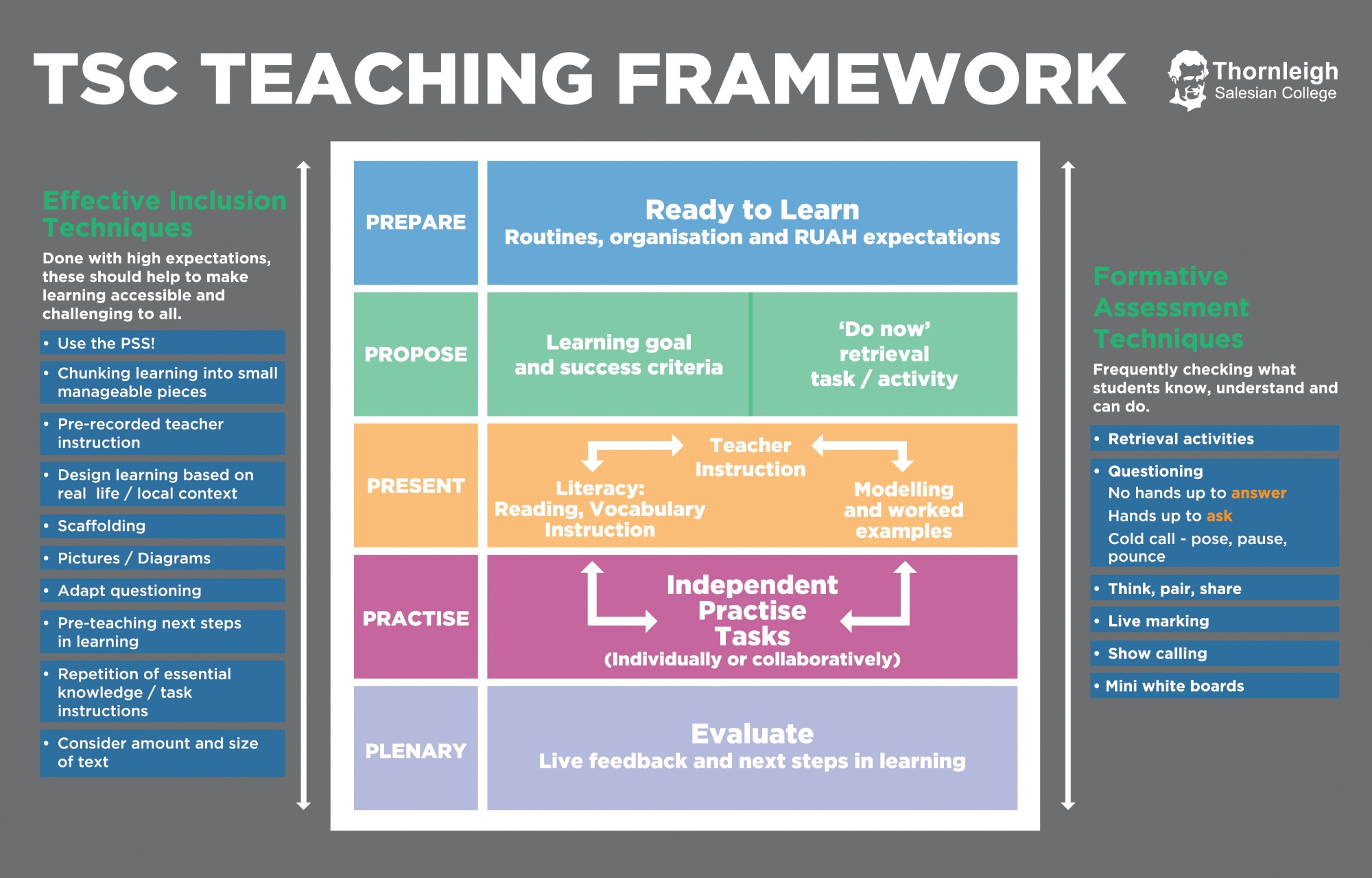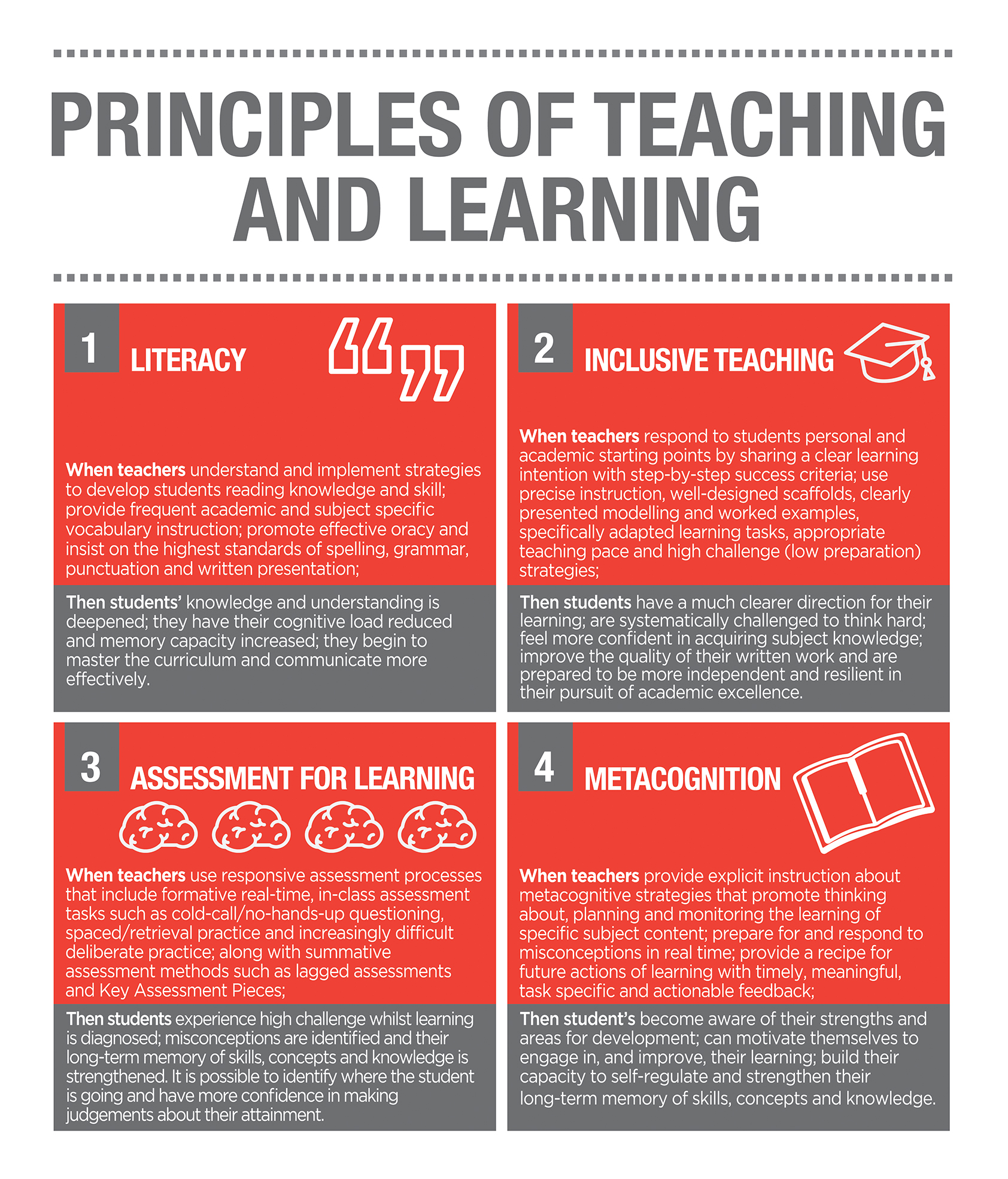 We also invest in developing leadership capacity at all levels across the school. We are delighted that a number of staff are involved in additional CPD through:
National Professional Qualifications
North West Catholic Diocese Training Partnership - Catholic Leadership Programmes
Specialist Leaders of Education
Bolton Learning Partnership - Developing Excellence in Middle Leadership
Early Career Teachers and trainees also benefit from a bespoke CPD programme that operates after school on Tuesday's.