Let's Read
Readathon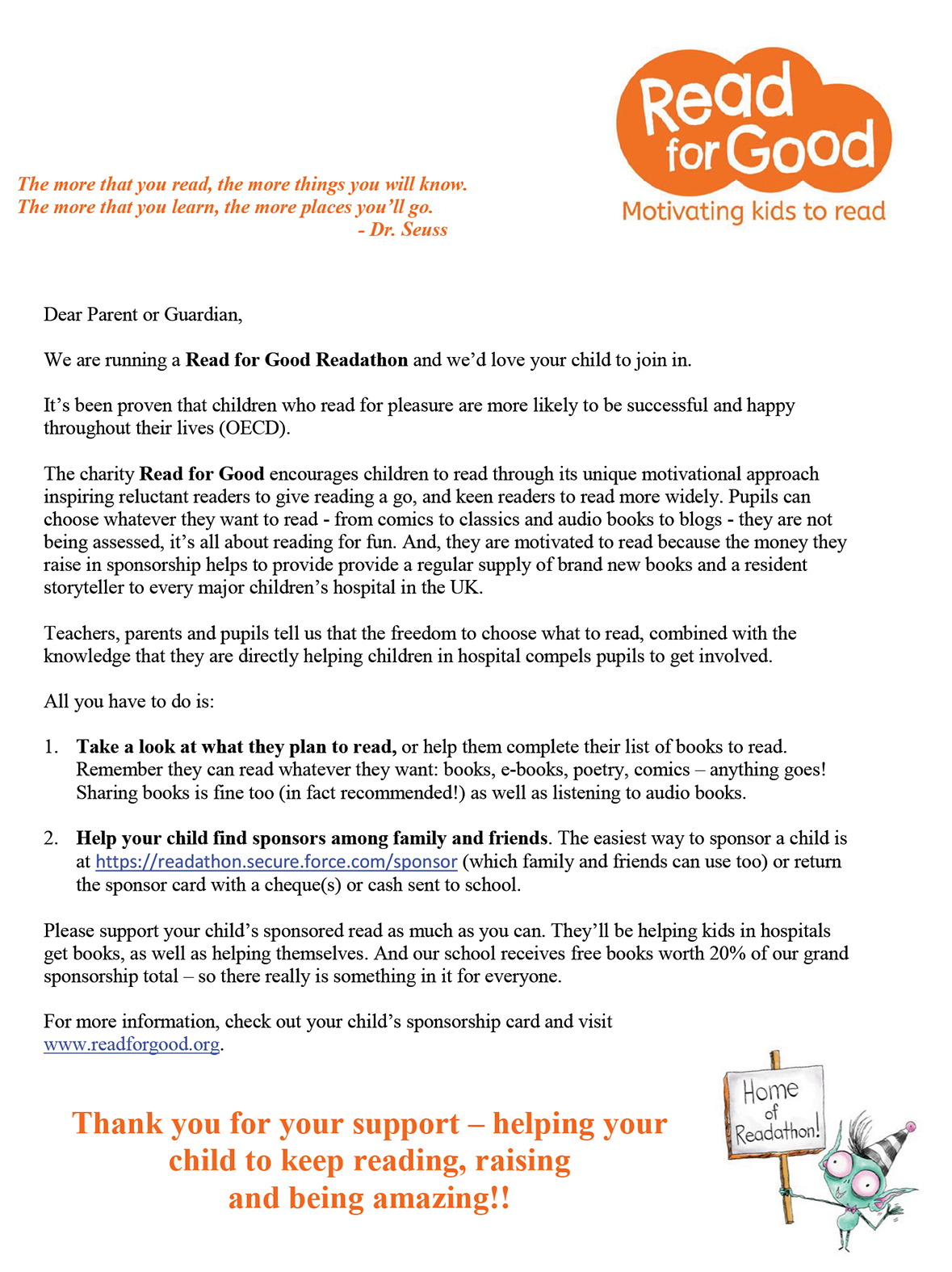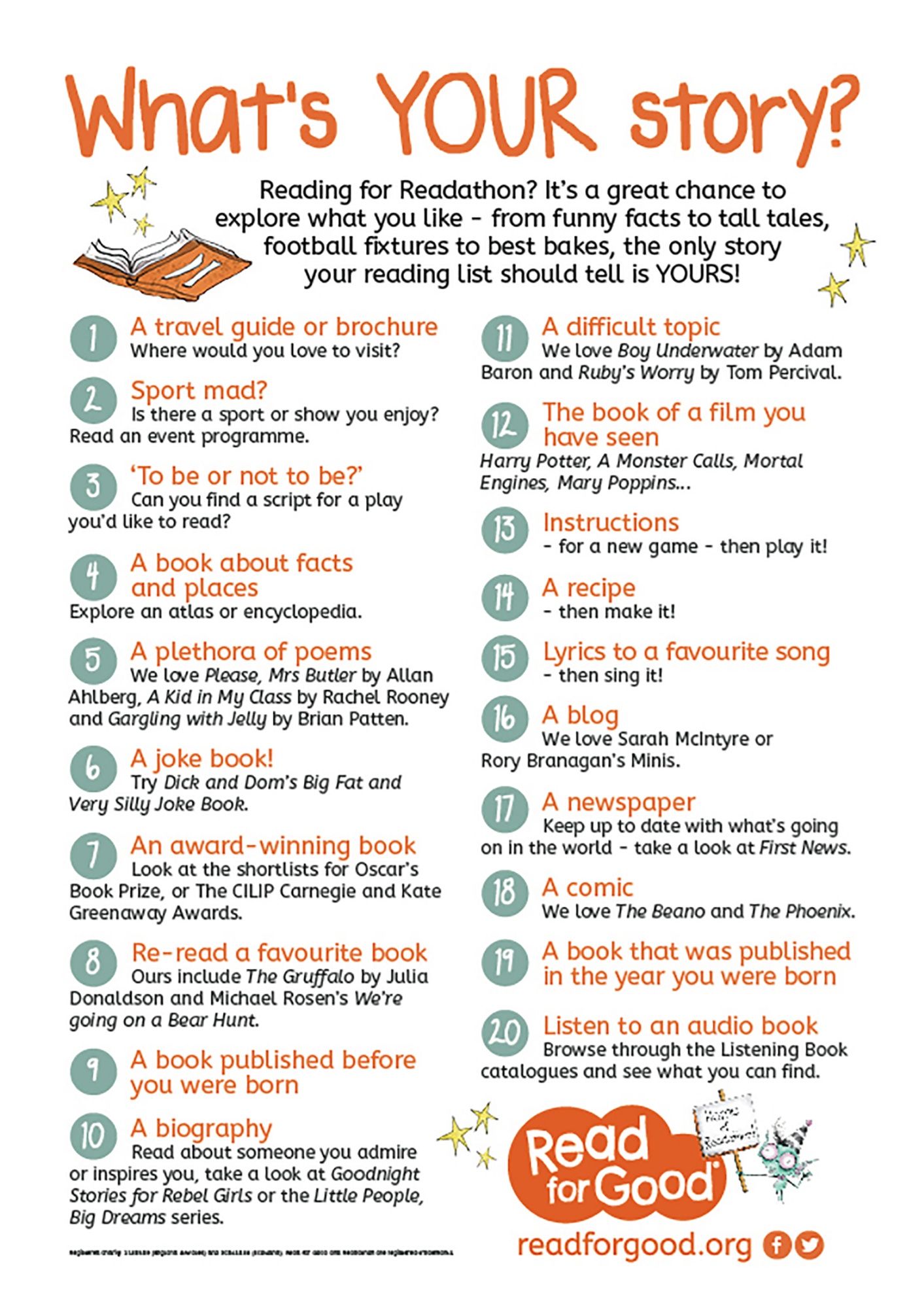 Click on the links below for more 'Readathon' information regarding how to support you child's reading and home reading strategies.
Lit2GO
Lit2Go is a free online collection of stories and poetry available as audiobooks and PDF files. Browse hundreds of stories from Japanese and Scottish Fairy Tales to Sherlock Holmes and many of Shakespeare's plays too. Click on the link below to access free reading material immediately.
https://etc.usf.edu/lit2go/books
500 Word Stories
Follow the link below to Radio 2's 500 words collection. We particularly enjoyed ''Tyrannos-oral Hygiene'' by Mille Robinson, but there are so many fantastic tales to choose from. Reading for just ten minutes a day can improve your wellbeing, help you to relax and improve your own vocabularies. These stories have all been written by students aged 8-13. If any of the stories spark your own imaginations, make sure to let your teachers know!
https://www.bbc.co.uk/programmes/articles/KNWsKPrg7stQ54tTbcf6P7/500-words-the-stories
Reading Lists
Are you not sure what to read next? Click on the link below to find a world of inspiration!
Year 7
https://schoolreadinglist.co.uk/reading-lists-for-ks3-pupils/suggested-reading-list-for-year-7-pupils-ks2-age-11-12/
Year 8
https://schoolreadinglist.co.uk/reading-lists-for-ks3-pupils/suggested-reading-list-for-year-8-pupils-ks3-age-12-13/
Year 9
https://schoolreadinglist.co.uk/reading-lists-for-ks3-pupils/suggested-reading-list-for-year-9-pupils-ks3-age-13-14/https:/schoolreadinglist.co.uk/reading-lists-for-ks3-pupils/suggested-reading-list-for-year-9-pupils-ks3-age-13-14/
Year 10
https://schoolreadinglist.co.uk/reading-lists-for-ks4-school-pupils/suggested-reading-list-year-10-pupils-ks4-age-14-15/
Year 11
https://schoolreadinglist.co.uk/reading-lists-for-ks4-school-pupils/suggested-reading-list-year-11-pupils-ks4-age-15-16/
Year 12
https://schoolreadinglist.co.uk/secondary-ks3-ks4-reading-lists/sixth-form-reading-list-books/#year-12
Year 13
https://schoolreadinglist.co.uk/secondary-ks3-ks4-reading-lists/sixth-form-reading-list-books/#year-13