Learning Support & SEN
FOUNDING PRINCIPLES AND SOURCES

The Learning Support Team have adopted the following mission statement:
To work in keeping with the Salesian tradition, following the footsteps of Don Bosco, ensuring that students with SEN to those of their peers are fully included in the life of our learning community and have equal opportunity to fulfil their potential.
The department, in its design and implementation, compliments the school's ethos and aims, its teaching and learning policy and its vision for Care, Guidance and Support (also referred to as inclusion). All students are entitled to a broad, balanced, relevant and differentiated curriculum. As a Catholic School we affirm the unique creation of every student and thus recognise that all students have individual educational needs which should be taken into account. All students, regardless of their ability and level of need, are entitled to be here and to succeed here.
For more information please contact the SENCO on 01204 301 351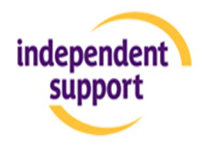 Are you a parent/ carer or young person with special educational needs?
Do you feel you need support understanding
The reforms
Education and health care plans
Personal budgets
The local offer
Support filling out or understanding forms
Support at meetings/ your child's review
If so, you have a right to request the help of an Independent Supporter.
Please contact:
Cheryl Wyatt
Independent Supporter
tel: 01204 848722/ 07467943495