COVID-19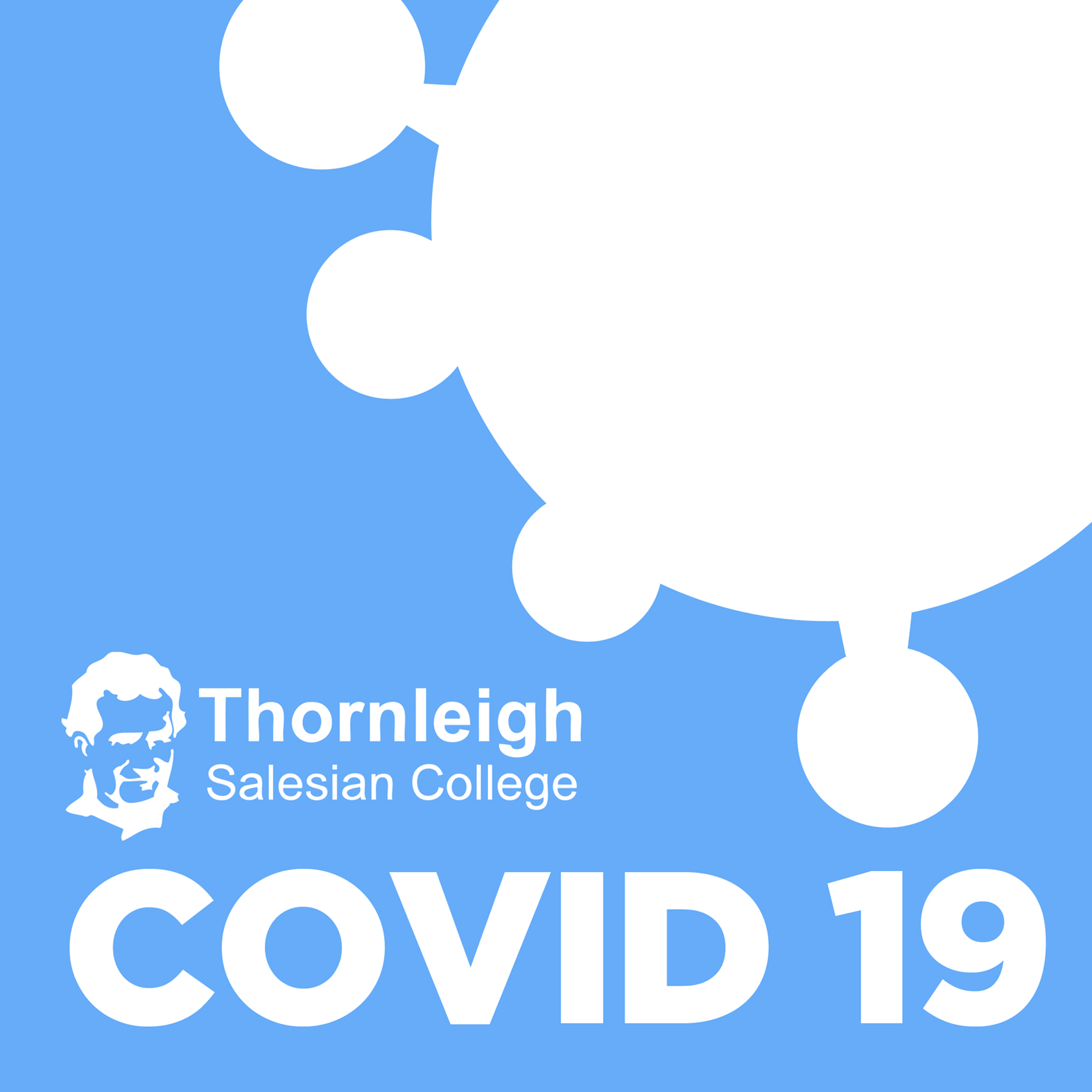 COVID-19 Update: 24th May 2021
Test kits are available via school but if you do not have any and need one you can find collection points by following this link https://maps.test-and-trace.nhs.uk/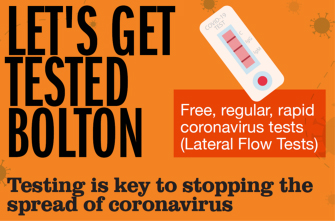 It's important that we all continue to take a twice weekly free, rapid test so that the virus spread can be tracked as early as possible. By tracing it in the borough we can ensure those who need to isolate do so as fast as possible to help us control the spread. There is support and advice available if you do need to isolate https://www.bolton.gov.uk/coronavirus-support-1/coronavirus-support/17?documentId=639&categoryId=20119
For frequently asked questions and information about testing / isolation, please visit https://www.bolton.gov.uk/
COVID-19 Update: 18th May 2021
We will send via email today the following form to be completed https://forms.gle/najFC8EbEeMxwuy6A. The data we are collecting will help us determine how many children and families are carrying out twice weekly LFD tests at home. This will assist the school in identifying any problems that children may be experiencing carrying out this regular testing at home, so that we can plan any support if needed.
As well as testing regularly it is also important that all results are reported to both the NHS and school. Recording all results helps get a better understanding of the spread of the virus across the country. If only positive results are recorded, the level of Covid 19 cases will look worse than they really are. Scientists use the information to spot patterns and outbreaks more quickly and accurately which helps reduce the risk of future lockdowns. More information is available on our website https://www.thornleigh.bolton.sch.uk/page/?title=COVID%2D19&pid=172.
Also on our website is information on how to claim support payments if you cannot work because your child(ren) have to self-isolate https://www.thornleigh.bolton.sch.uk/attachments/download.asp?file=339&type=pdf
We will close the form on Thursday at 5pm so if you could respond to this form as soon as possible we would be very grateful. Many thanks for your cooperation.
COVID Update: 12th May 2021
You may be aware that Covid rates in Bolton are currently high, therefore, it is very important that as many people as possible test at home twice a week.
All students have been issued test kits, with more to follow. Due to high levels of Covid in Bolton we would like you to report positive and negative results. This will enable the local authority to establish how many people are carrying out regular testing in the community.
Please continue to use 'Test Register' to report all results. Details are available on our website or please email contact@thornleigh.bolton.sch.uk.
Thank you for supporting our communities.
The Education Hub: Why reporting your test result is as important as taking a test - please click on the link below:
https://dfemedia.blog.gov.uk/2021/04/23/heres-why-reporting-your-test-result-is-as-important-as-taking-a-test/
The school's Covid risk assessment is available upon request. Please email contact@thornleigh.bolton.sch.uk.
During these very difficult times, we understand and expect that you may be feeling overwhelmed and emotional. Bekindtomymind is a Bolton campaign supporting young people who are struggling with emotional or mental health problems to know "it's okay to talk." The website is filled with information and details of where you can go for help.
The Little Book of Coping file:///N:/Downloads/The-Little-Book-of-Coping.pdf
Please use the following links for COVID-19 Guidance -