Digital Her Roadshow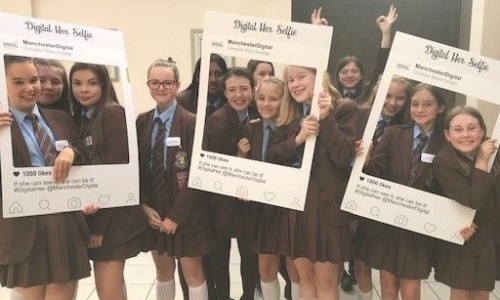 The Digital Her Roadshow was an interactive day where students are encouraged to get involved, have a voice and be very hands on.
The day was aimed to inspire and empower young girls to work in the digital and technical industry.
The day was split in 4 workshops hosted by:
Bjss – The UK's largest privately owned IT and Business Consultancy
GCHQ – The UK's Intelligence, Security and Cyber Agency
Autotrader – A business website that is built around people. Their tech and data expertise make them one of the UK's leading companies for retailers and manufacturers.
MSP – Manchester Science Partnerships is a partnership of Universities, hospitals ,local councils and industry.