Fr Roman Jachimowicz SDB Visit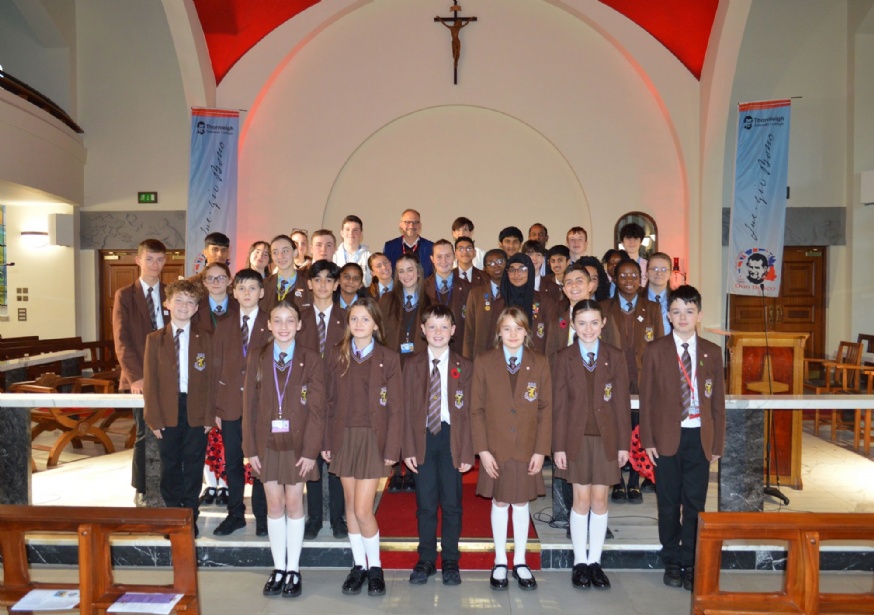 Fr Roman Jachimowicz SDB, the Regional Councillor for Central and North Europe visits Thornleigh Salesian College.
It was indeed a day of great blessings for the staff and students of Thornleigh Salesian College, Bolton, as the Regional Councillor for Central and North Europe, Fr. Roman Jachimowicz, visited us and spent a few hours of the day with the staff and the students, as part of the extraordinary visitation to the GBR Salesian Province.
The day began with a meeting with the headteacher, followed by a guided tour of the school and concluding with a commissioning service of the school leaders for this academic year 2023 - 2024.
He led the service and addressed the leaders encouraging and suggesting to them to be RUAH people (Respect, Understanding, Affection and Humour) everyday and to recognise the living Spirit of God in them. He gave out leaders badges and congratulated them on their leadership roles.
Thornleigh choir were at the service making it a very prayerful experience for everyone.
Later he spent time with our "Bright Leaders" who had opportunities to ask questions and also share their experiences with him. The school is grateful to Fr Roman for the visit in the name of the Rector Major.