Senior Citizen's Christmas Party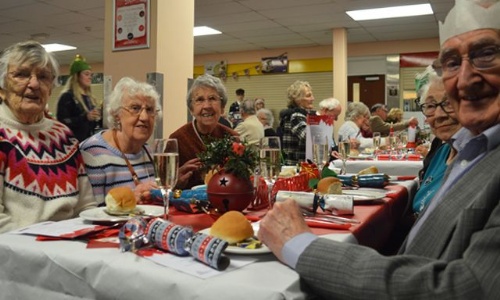 125 seniors, local and parishioners were invited to our annual Senior Citizen's Christmas Party on the 12th December.
Students, parents and staff have worked hard to raise money for the event, along with our sponsors - Franking Sense, Astley Bridge Blinds and 360 Insure, of who we are extremely grateful.
The money raised allowed an afternoon of ballroom dancing, a 4 course meal, entertainment from our student and staff choir, a raffle, Bingo! and finished with a Christmas sing-a-long.
A great day was had by all and we look forward to next years!