Turin Trip 2023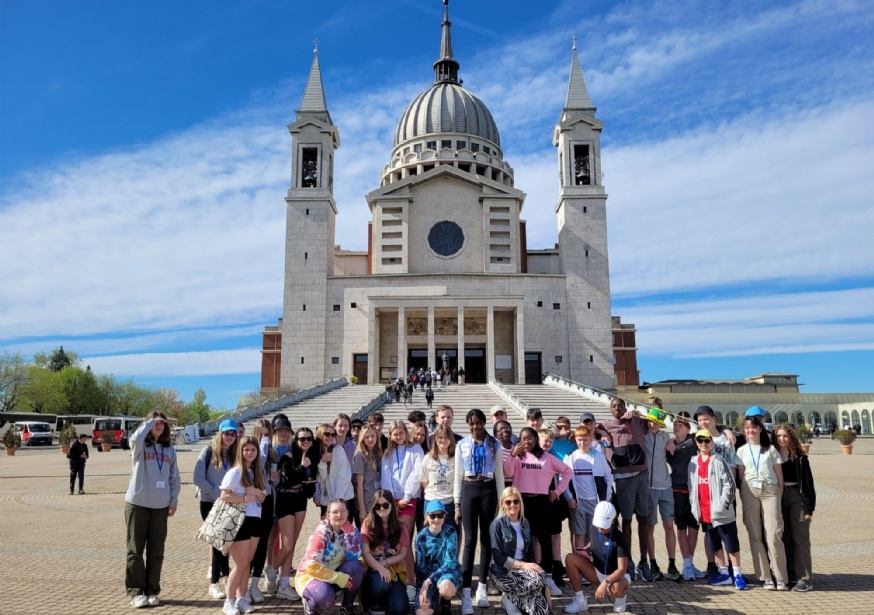 What a FABULOUS week we had in Turin thanks to @TuringSchemeUK!
We flew to Milan on Thursday 13th April and then picked up our coach to take us to our accommodation at Colle Don Bosco just outside of Turin.
Our week was jam packed with a range of activities relating to the United Nation's Sustainable Development Goals.
On Friday we focussed on number 16 – Peace, Justice and Strong Institutions and learned more about our Salesian heritage and the life of Don Bosco with talks from Fr Flavian and the Rector Fr Thati. The students developed a deeper understanding and curiosity of how this impacts our own lives and the life in school.
On Saturday we spent the day in Turin, we visited Valdocco – another strong heritage place within our own community and Don Bosco's last resting place where we enjoyed a historical tour by members of the community. We then visited the town centre and some of the SDG murals from the Turin UNESCO Creative City of Design project where together with Lavazza, they promoted a street art initiative untitled "TOward 2030: What are you doing?".
By the end of 2019, the entire city, from the centre to the outskirts, was turned into an open-air exhibit of the 17 SDGS. After some down time in the centre, we then visited the Cathedral of St John the Baptist and saw the Turin Shroud.
Sunday morning, we visited "Orti Generali" – a community food sustainability project in association with the EU - FUSILLI - Fostering the Urban food System Transformation through Innovative Living Labs Implementation. We had a talk from Guiseppi about how the area is constructed and about the farm and how they use some of the produce to help the more disadvantaged people within their own community. There are also opportunities for the local people, from children to adults, to attend classes about sustainability. We then enjoyed an afternoon working on our scrapbooks and then celebrated mass together.
On Monday we spent the day at Liceo Valsalice – a Salesian school in Turin – where the students had a tour of the school, attended lessons and learned more about what education is like in Italy. The day finished with a competitive football match between Italy and Bolton.
On Tuesday we visited another Salesian school but this time in the small town of Chieri, San Luigi. We delivered a presentation to the whole school, 170 students, and some students talked about the project and why we were in Italy and then we finished this with a song. After this our students enjoyed lessons with their students learning more about the 17 SDGS and then finished the afternoon with another competitive football match.
After a wonderful time, developing our global awareness and working on the SDGs, forging new friendships and making new memories, it was time to head home.