WHYSUP and BBC 5 Live Visit Thornleigh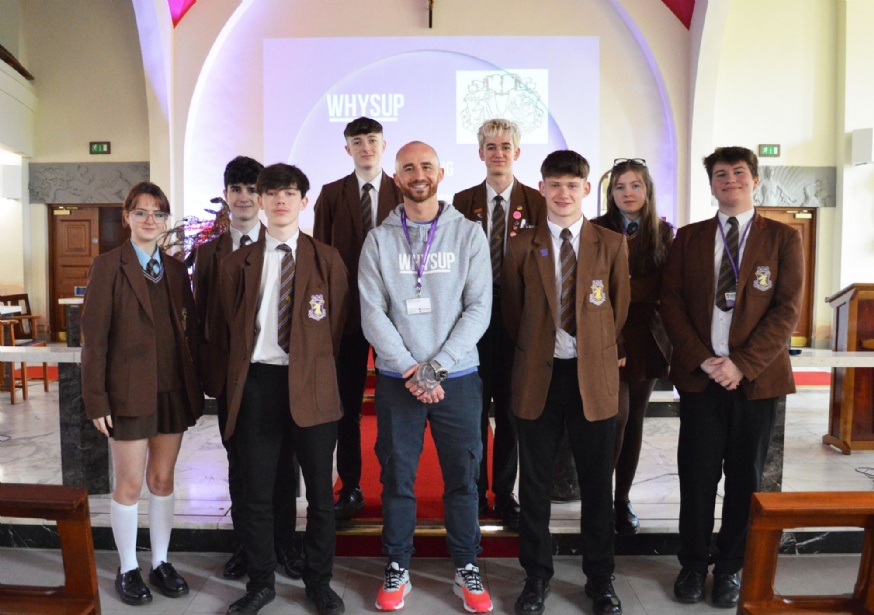 On Tuesday 18th April we were delighted to welcome into school Rachel Burden from BBC 5 Live breakfast programme. Rachel and the breakfast team have been highlighting the concerns about vaping and young people for around 9 months and have travelled around the country speaking to young people in a range of schools. Students from Year 11 then contributed to a fantastic discussion with Rachel about the risks of vaping addiction, once they had listened to a presentation from Liam McBride from Whysup, who shared with them the facts about the risks of vaping and the subsequent addiction that this can lead to.
Students were signposted to support that they can access to stop vaping if this is currently an issue for them.
Throughout the day all students in Years 7-11 had the opportunity to listen to the presentation from Whysup.
All students were reminded that it is illegal for shops to sell vapes to young people under the age of 18, it is also illegal for any adults to buy vapes to supply to anyone under the age of 18. Vaping carries with it significant health risks and as Liam pointed out the rapid addiction levels can lead to high levels of anxiety, mood alteration and negative impact on sleep.
WHYSUP will be running a webinar session for parents on Vaping on Tuesday 25th April at 6pm. Here is the link to register for the session:
https://us02web.zoom.us/webinar/register/WN__8gAhSrRS2eRReqRLQI1bw#/registration