An Inspector Calls!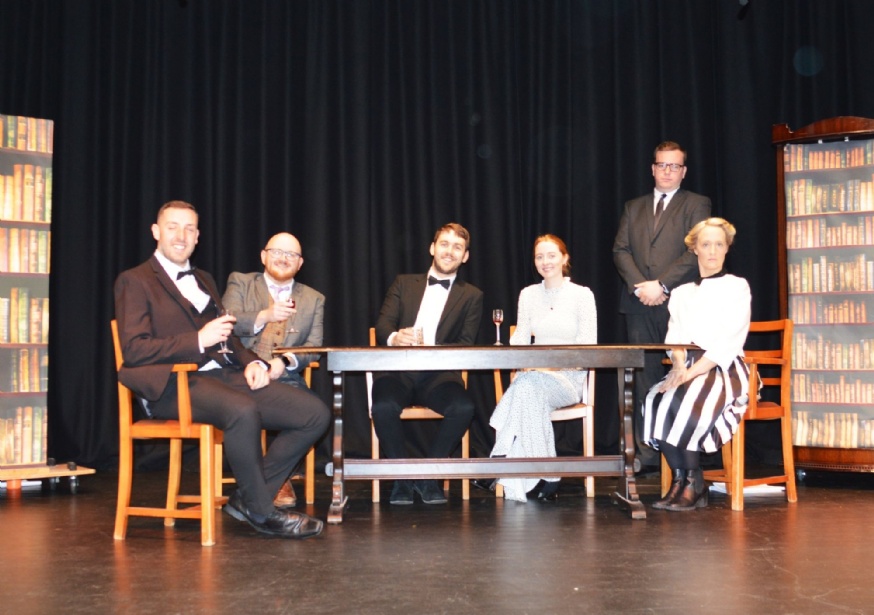 An Inspector Decks the Halls!
In the final week of term, our Year 10 and Year 11 students sat down to watch a performance of 'An
Inspector Calls' with a twist… the play being performed in full by their English teachers!
The play by J.B. Priestley, about the apparent suicide of a young woman called Eva Smith and a
mysterious Inspector's investigation of an unsuspecting Birling family, is a classic and staple of the
GCSE English Literature curriculum. The end of term presented a great opportunity for all GCSE
students to see the play performed in full and enjoy some live theatre along the way.
In the week before the performance, speculation was rife as to the final cast list. The final cast was
made up of: Mr Pritchard as the loud and pompous Arthur Birling, Mrs Hughes as the cold and
condescending Sybil Birling, Mr Woods as man-about-town Gerald Croft, Miss Jarvis as the immature
and spoiled Sheila Birling, Mr Whitehead as the out-of-control Eric and finally Mr Pierce as a
brooding and ominous Inspector Goole.
A thoroughly enjoyable morning at the theatre was had by all. Students left the hall full of
enthusiasm… and the occasional note for improvement… and it was lovely to hear from teachers
across the school how students were still discussing the performance well in to P3!
The English Department would like to thank everybody who supported us in putting on the show and the students for their excellent behaviour and enthusiasm.