Thornleigh Receives International School Award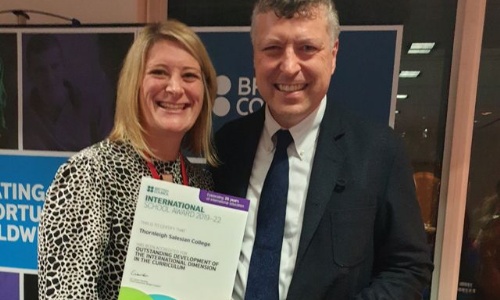 On Monday 25th November, Mrs Lyon had the pleasure of attending the International School Award 20th Anniversary Ceremony at the British Council in London.
This was to accept our school award for Outstanding Development of the International Dimension in the Curriculum. After a short welcome by John Rolfe MBE who is the Schools Outreach Manager, Education and Society, the awards were presented by Sir Ciarán Devane, Chief Executive of the British Council. It was a proud moment to accept such a prestigious award after all the hard work and contributions from many of the departments across the school. Our International School Award will last for 3 years and during this time we will continue to strengthen our links with both Spain, Italy and Tanzania but all embed further an international dimension into the whole school curriculum.