Goodbye and Good Luck to Our Year 11s!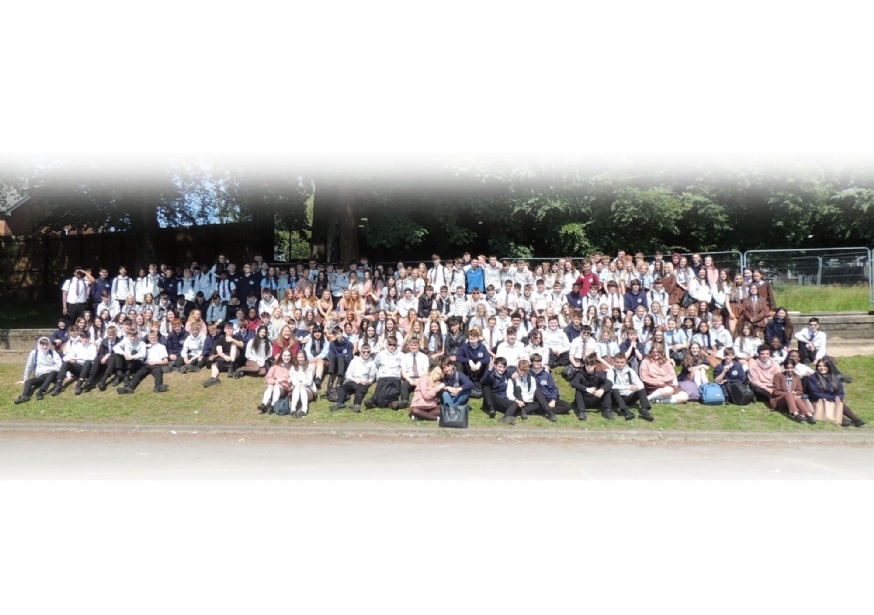 Year 11 celebrated the end of their journey at Thornleigh with a leavers' service in chapel on 22nd
June 2022.
The service opened with a blessing from Father Saju, followed by words of wisdom from
Miss Denoual, Mrs Harrison-Scott and the Head Students Corey T and Isobel S.
These words were complimented by the beautiful singing of the school choir and an absolutely
breath taking dance performance by the Year 11 dance group. Mrs O'Callaghan offered the final
words, echoing how proud we all are of every member of Year 11.
There were 2 school prizes awarded by Mrs O'Callaghan. The Mugan Shield is awarded annually for
outstanding contributions to the sporting life of the school. This year this was awarded to Ben
K. The second prize was the Slupski Award, an award dedicated to a former Thornleigh
student who sadly died. This award is for a student in the year group who has demonstrated
kindness, resilience and has been a considerate member of the school community. This was awarded
to Nikki-Louise S. Congratulations to both Ben and Nikki-Louise who are both deserving
recipients of these awards!
The sun certainly shone down on Year 11 today, which enabled them to sign those last shirts and
take those final photographs on the lawn in front of Thornleigh House.
We wish everyone well for the future - and look forward to seeing many in their finery for prom.
Take a look at some photographs of the students last days at Thornleigh: