Communicake Competition 2019!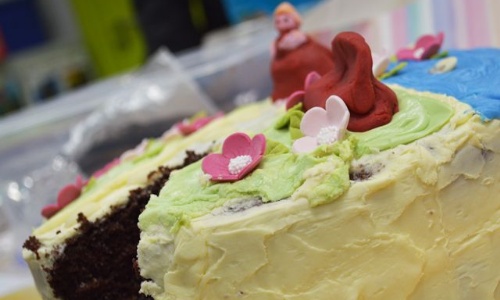 In celebration of 'European Day of Languages', the Modern Foreign Languages department held our annual Communicake Competition, inviting Years 7-9 to create cakes inspired by the theme of "cultural awareness".
We were thrilled to receive so many brilliant entries with cakes inspired by countries and cultures from around the world, from Jamaica to Japan, from Lithuania to Spain. Our talented student bakers should be incredibly proud of their creations – the standard was beyond what we expected and it made judging them very difficult! Not only did they look great, they tasted amazing as well. You can see some of the creative entries in the gallery below. The names of the winners to follow shortly…
Once the competition was finished, the cakes were then sliced and sold for a small donation to raise money for charity. It was great to see so many of our students supporting the cause and in total we managed to raise over £50. Thank you to all of those who took part and helped to make our ​​​​​Communicake Competition such a success once again.
Take a look in the 'Event Photo Gallery' of our website to see all of the entrants amazing efforts!