Well done to our new STEAM Ambassadors!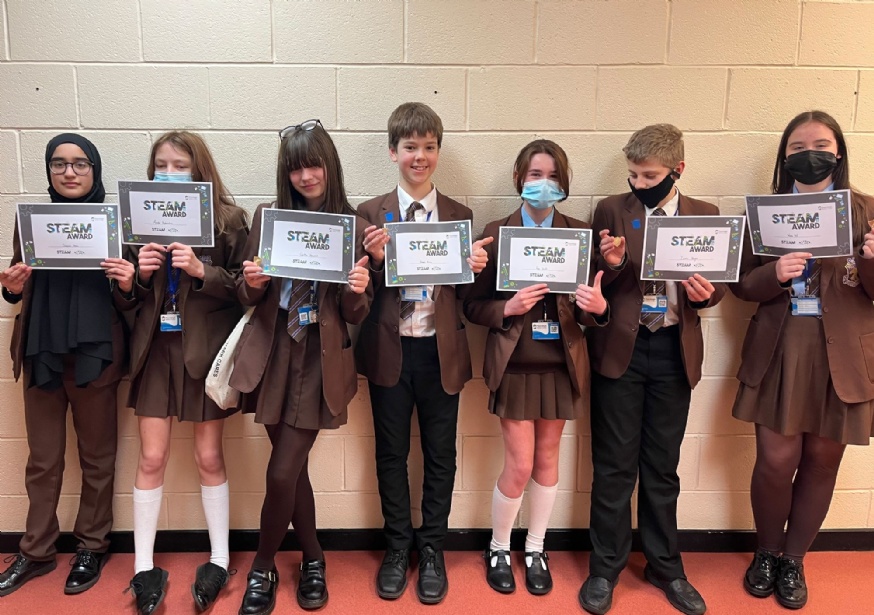 Well done to a group of our Year 8 students who today became STEAM ambassadors.
The students had to complete the STEAM award which included a series of challenges linked to the STEAM subjects. As STEAM ambassadors the students will act as mentors and support for other students within STEAM subjects.