Matilda Production Coming Soon!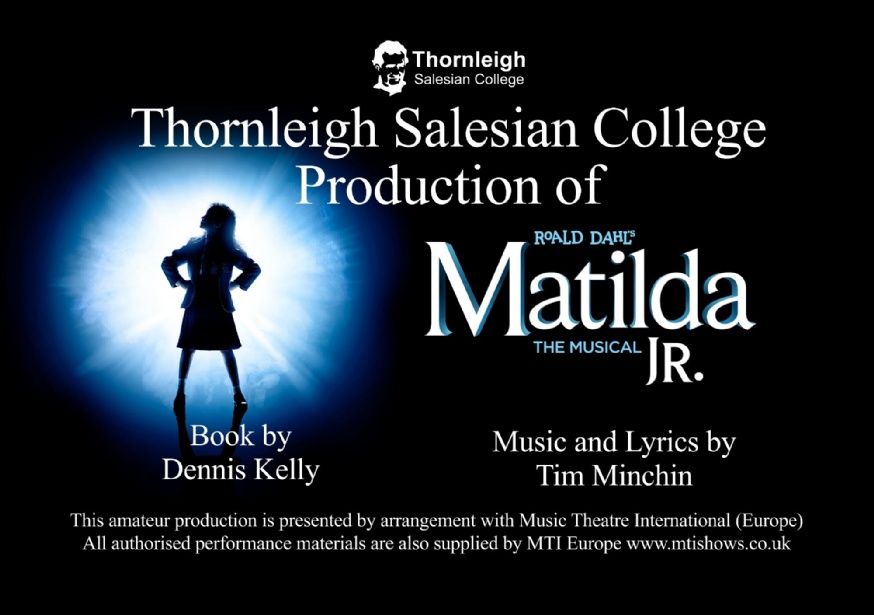 Wednesday 23rd, Thursday 24th & Friday 25th February 2022 - 7pm start!
We are thrilled to announce that this year's school production is Matilda!
Over 70 of our students are involved and we cannot wait for you to see it!
Parents and carers can purchase tickets from the School Gateway - limited tickets available to purchase on the night.
FRIDAY 25th FEBRUARY SOLD OUT!!!!