Year 7 Savio House Retreat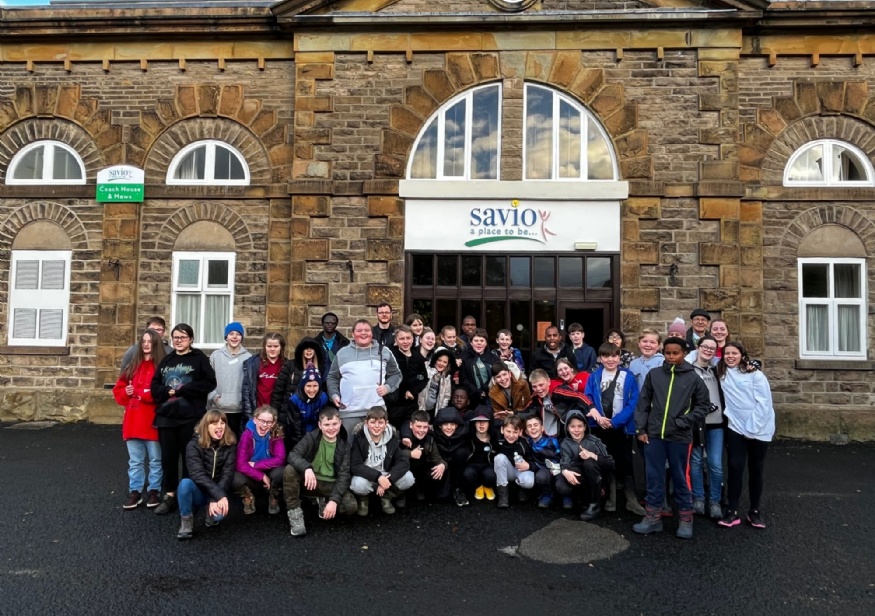 After a year like no other filled with isolation and uncertainty, some of our Year 7 students had the opportunity to take part in Savio House's first residential retreat of the year.
The theme of 'Building Bridges' helped our students strengthen their relationships with God, each other and themselves in what was a wonderful 3 days.
Day 1 consisted of a beautiful countryside walk up to White Nancy in which students (and staff!) persevered to the top to take in the breath-taking views. Students also used their creative sides to build physical bridges out of different materials to introduce their theme for the week and represent their journey for the week.
The fun didn't cease on Day 2 with students spending the day preparing for their mass through drama, creative writing, art and music. After a beautiful reconciliation in which students reflected on being lost, found and celebrating, it was time to start our celebration with Mass and a Savio House disco! Karaoke was out in full swing and even some questionable staff dancing meant a fantastic night was had by all.
Students took some time for their affirmations on Day 3, reflected on what they had learnt over the past 2 days and how they had built bridges and will continue to do so. All in all, a fantastic trip with memories made to last a lifetime!