What a Night! Open Evening 2021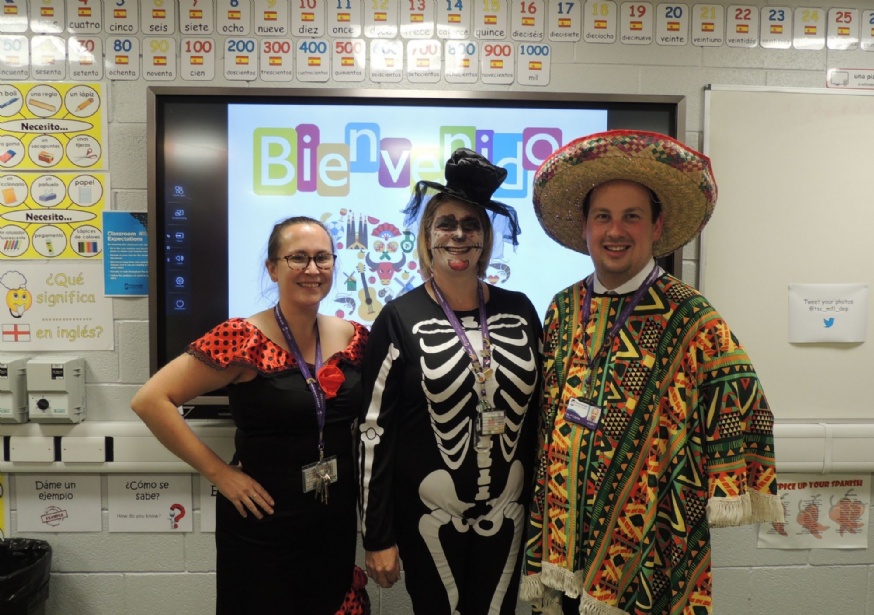 Our Open Evening 2021 was a huge success!
All staff at Thornleigh were thrilled to be able to host an Open Evening this year. After a year of Zoom and Year bubbles, it was fantastic to be able to welcome prospective students and their families in to our school and see exactly what we have to offer our students.
The tour began with a welcome presentation from our headteacher Mrs O'Callaghan along with wonderful singing and liturgy from our school Choir.
Visitors where then given the opportunity to take part in amazing science experiments such as the 'screaming jelly baby' and setting bubbles on fire!
They were also able to see if they could make it out of the History department alive after being diagnosed by one of the medieval doctors in there, try out one of our trampolines in the PE department and watch our drama students perform segments from our upcoming production of Matlida!
We would like to thank all who attended and hope you enjoyed the evening as much as we did.
Take a look at the photos below to see what else our visitors got involved in: